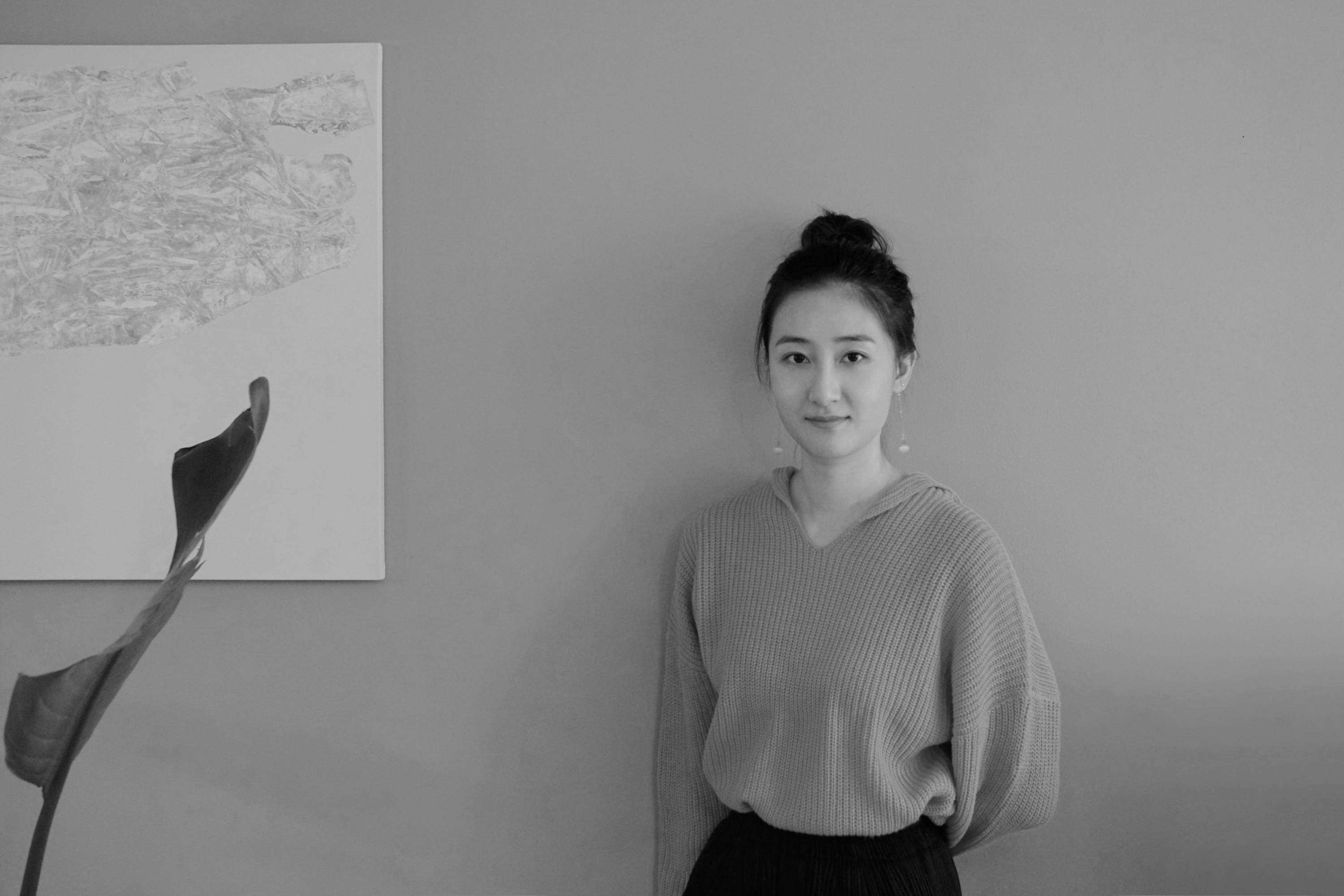 Xinyi Liu works with mulberry paper, which resonates with the thin and silky quality of human skin. She creates works that metaphorically mimic the processes of treating wounds to heal. Through her "medical" manipulation, they become her "second skin." Like a doctor, she does surgeries for her work. She received her BA and BFA from Cornell University, and her MFA from Columbia University.
GET TO KNOW XINYI LIU


Q: WHAT IS YOUR FIRST MEMORY OF CREATING ART OR BEING AN ARTIST?
A: When I was three, I was home alone one day. When my parents came home, they found that all the walls were covered with my "graffiti." From that day on, they sent me to painting classes and I started my artistic journey. However, I was too nervous to draw my first picture in the class. My tears jumped on my paper one by one, gradually fanning out with ink. Tears bloomed into flowers. Amazed by this sudden transformation, I forgot every fear. I pasted pigment on my fingers and pressed the tears onto the paper. It turned into my first painting.
Q: WHAT INSPIRES YOUR WORKS? ARE THERE SPECIFIC COLORS, PLACES, EXPERIENCES, ETC. THAT YOU DRAW INSPIRATION FROM?
A: I lapsed into unconsciousness after a car accident. The huge crash suddenly brought my soul out of my body. I could see lots of me floating in the air and looking down towards the car. The whole world generated a kind of strange and uncanny beauty. The trauma was like a phantom in my brain. I began to seek out a way of dealing with the thought of my impending mortality in my art. While I was in hospital, I felt my limbs were merely broken elements and parts for the doctors to repair and reconstruct. I thereby create works that metaphorically mimic the processes of treating wounds to heal.
Q: WHAT IS ONE ART RELATED ITEM THAT YOU CANNOT LIVE WITHOUT?

A: Nothing. I can work with everything, and I can work without anything. All is what I need, and all is not what I need.