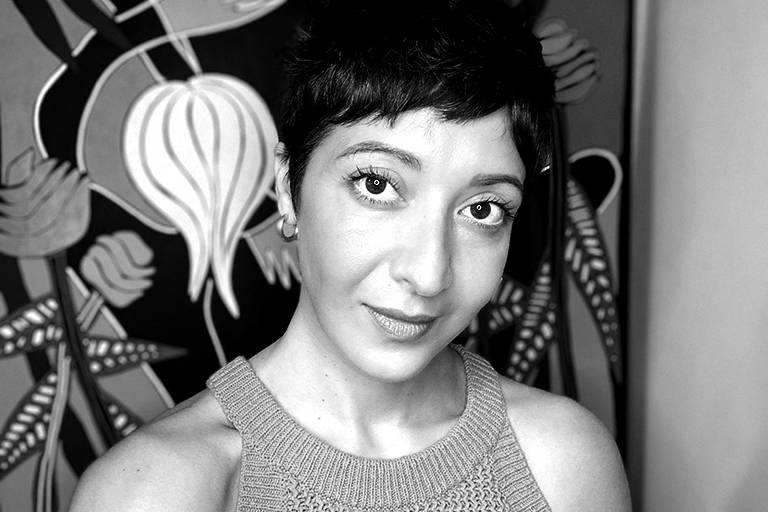 GET TO KNOW THEODOSIA


Q: WHAT IS IT ABOUT LINOCUTS THAT DRAW YOU TOWARDS CREATING THEM?
A: I love the level of control and involvement in the process. From the idea's inception, to designing and cutting the plate, then inking it and transferring the picture onto the paper using only a baron. The manual element is highly engaging. The slight irregularities which stem from hand-pressing mean that each print is unique: a momentary interpretation of the plate. Collectors can more clearly see and feel the artist's involvement; the lino print is the most honest and intriguing of reproductions.
Q: WHAT SUBJECTS INSPIRE YOU TO CREATE?
A: My paintings tell stories, ask questions, and challenge ideas. I am inspired by humans. I question life in the moment, love, and the emotions surrounding it. Also, my personal experiences, my life and its direction, my thoughts, and my desires are part of my storytelling journey. Inspiration, though, can also come randomly from a word, a picture, something written on the wall, which subconsciously triggers a line of thoughts and ideas. Inspiration can be unpredictable, and I am fine with that.
Q: HOW DOES YOUR HERITAGE PLAY INTO THE THEME OF YOUR WORKS?
A: Greece being the birthplace of drama, theater and philosophy, certainly shaped me as I grew up. A lot of the historical art is narrative and being surrounded by it is inspiring. In particular, I loved the narrative scenes painted on Amphorae. They often documented the day-to-day lives of Greeks, their habits, passions, struggles, and inner emotional battles. These are captivating pieces of storytelling art. This is what my work is about, a documentation of our lives, the good, the bad, and the ugly.

Q: WHERE ARE YOU FROM, AND HOW LONG HAVE YOU LIVED IN LOS ANGELES?
A: I was born and raised in Athens, Greece, and moved to London to complete studies in Law. I worked as a solicitor (attorney) for several years before relocating to Los Angeles with my partner for his work in 2013. My plan at the time of the relocation was to take a break and spend more time on my art. As it happened, one thing slowly led to another and the break became a full time career.