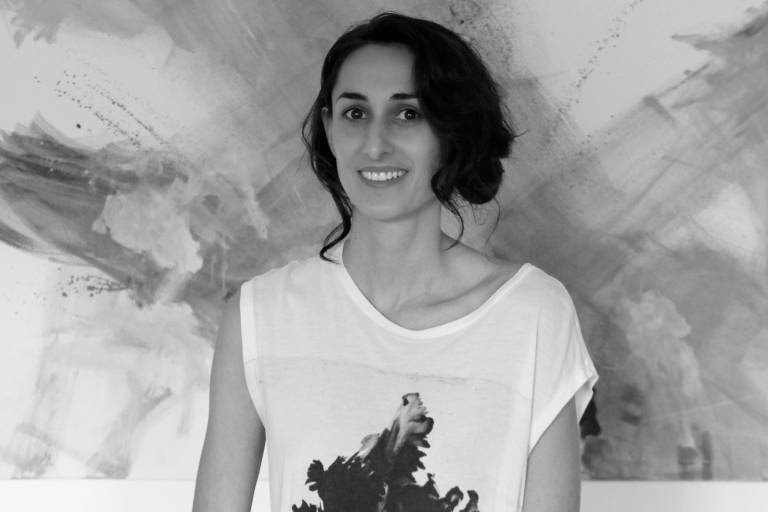 She/ Her
Brooklyn, New York
Roxane Revon is a multi-disciplinary artist examining the inner workings of "nature" who is intrigued by the symbiotic relationships between humans and vegetal beings. She grew up in France and studied philosophy at La Sorbonne University (MA) before moving to New York a decade ago where she started her artistic career and continued her education (Stanford Ignite GSB, Yale School of Drama). For a decade, she has been working as an award winning stage director and scenographer while, more recently, developing multimedia installations and visual arts.
She was an artist in residence at the LMCC Art Center in the Fall 2021 and exhibited her work in New York, Miami, Venice, Milan and Hong Kong. In 2022, she was part of "The Flag Project RC" at Rockefeller Center and received a LMCC Creative Engagement grant to develop her "Roon's rhizomes" installation at the UNFIX Festival, the French Institute Alliance Francaise (FIAF) and Cinema Supply Gallery in Chelsea. She worked as a scenographer on "Shades of Spring" ballet choreographed by ABT choreographer Jessica Lang that premiered at the Joyce Theater (NY) and "Cosi Fan Tutte" at the Kimball Theater (VA). In 2023, she received the Leonardo Da Vinci award in Milan.
GET TO KNOW ROXANE REVON


Q: WHAT IS YOUR FIRST MEMORY OF CREATING ART OR BEING AN ARTIST?
A: I remember the strong feeling of freedom when I painted a mural at my grandparents' place when I was 4 or 5 years old. The paint was flying everywhere and seeing the result enshrined on the wall was somehow magical. I remember that it was hard to stop. Later, around 7 years old, I had to paint some poppies on a large canvas for an event and draw a feathered lizard for a school project that was published in a small book. It felt quite intimidating but very exciting to share these drawings with a larger audience.
Q: RHIZOMES AND THE NATURAL WORLD FIGURE HEAVILY IN YOUR BODY OF WORK. WHAT DRAWS YOU TO THESE ELEMENTS, AND HOW DO YOU GO ABOUT INCORPORATING THEM IN YOUR ARTWORK?
A: I think that I became an artist when I realized that I had great feelings towards non-human beings (a chestnut tree, a mountain light, a cat and a horse at first). I quickly understood that society allows mainly artists and poets to feel that way (otherwise it was considered ridiculous). I feel complete when I'm expanding my levels of consciousness and not only my human knowledge. I don't use the word "nature" a lot because it creates a separation between us, humans, and an object outside of us ("nature"). I guess my current work on rhizomes reflects that way of feeling and thinking. It might also be linked to the fact that, like many immigrants, I feel sometimes uprooted and working with plants developing in water gives me strength.
Q: YOUR PRACTICE SPANS DIFFERENT FORMS, FROM CYANOTYPE PRINTS TO INK DRAWINGS TO BALLET SCENOGRAPHIES. CAN YOU TELL US ABOUT YOUR DECISION TO WORK ACROSS MEDIA TYPES?
A: I started my artistic career as a theater director and scenographer so I had to find different mediums and materials to create a set design or an atmosphere. I guess I'm more of what we call a "theme artist" and I use different mediums to convey different ideas or emotions.