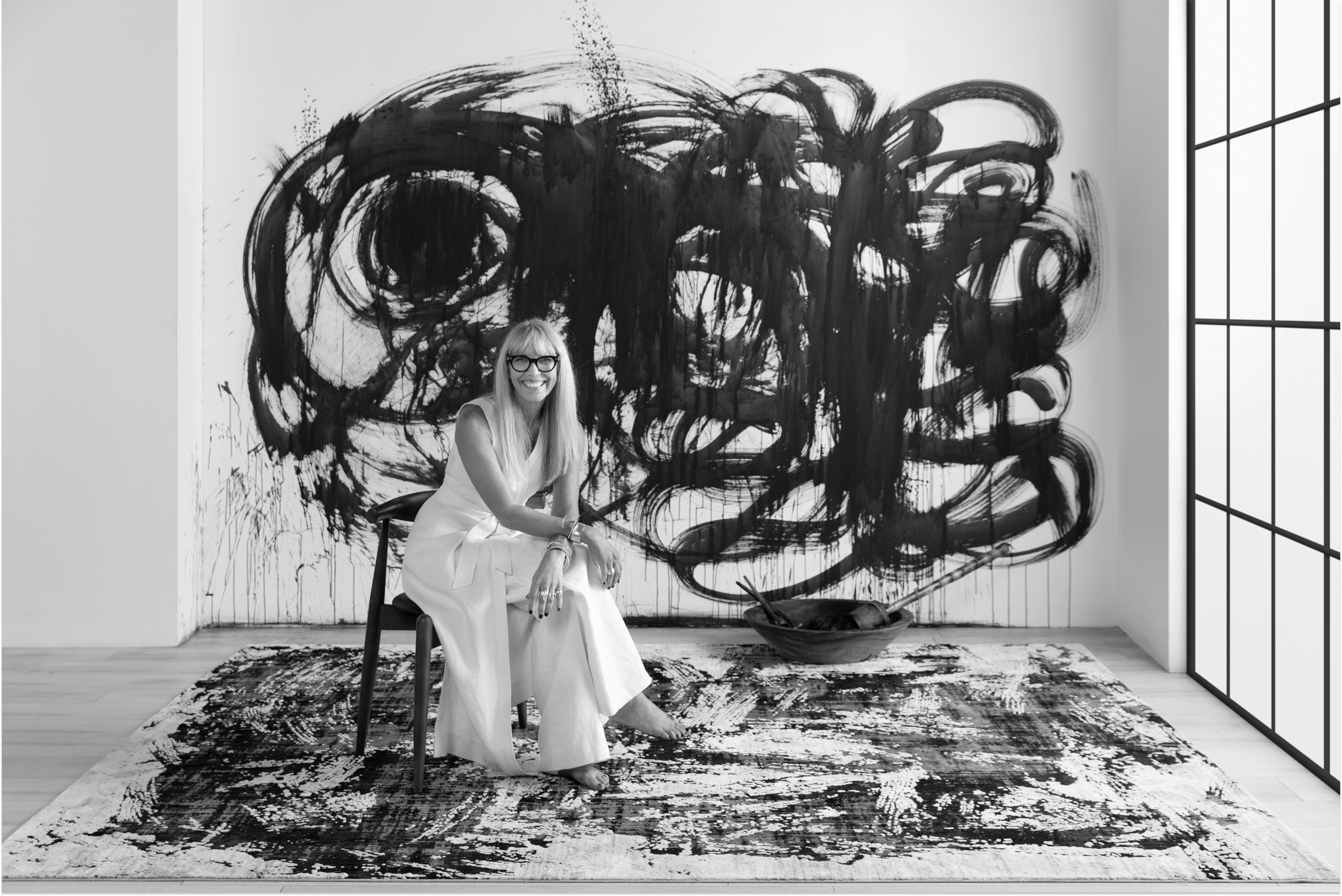 Alisa Barry is an ever-evolving artist, chef, and creator with an inherent sensibility to capture the timeless beauty of the natural world. She has spent most of her life making beauty through the art of food, and now, she shares the same spirit of creation through the art of ink. She believes art and beauty together make magic in the world. Her work is a study, practice and exploration of the relationship between the sacred and the mundane. Her studio practice intention is about rethinking repetition and how discipline as devotion can transform everyday ordinary activities into meaningful ritual. She investigates these themes through a movement meditation practice using Japanese ink on paper. It's been said that art is the salvation for the soul, and this practice becomes a prayer on the page.
GET TO KNOW ALISA BARRY


Q: HOW DOES YOUR BACKGROUND AS A CHEF INFORM YOUR ARTISTIC PRACTICE?
A: The process of painting begins before I actually pick up the brush. It begins with assembling the ingredients: the brushes, the paint, the paper, my intention, presence
Like cooking, the materials are the source of my art: the brushes, the ink, the state of mind that I carry into the practice. Once I have gathered the tools, I let the process take precedence. The movement as meditation takes its form.
Making art is essential putting feelings into form. Capturing the ephemeral moments in space and time. Expressing the ineffable.
Q: WHAT INSPIRES YOUR WORKS, AND HOW DID YOU BEGIN INCORPORATING THE ENSO SYMBOL INTO YOUR ARTWORK?
A: Everyday life is the inspiration for my work. What I see, read, hear, experience. It all is infused into my practice and art. I try to transform mundane experiences into meaningful movement and beauty. I call it deliberate improvisation. My practice and life are inextricably intertwined and expressed as art, with little distinction between the simple sacred activities and the everyday ordinary mundane.
The ensO is an ancient Japanese symbol that represents no beginning, no end. Life is a circle. It's a repetition that is never the same. When we practice anything as a kind of immersion, some kind of transformation, even enlightenment, is inevitable.
Q: WHAT IS ONE ART RELATED ITEM THAT YOU CANNOT LIVE WITHOUT?
A: My brushes. I collect and use vintage brushes for painting. I love the feel and texture of the bristles, of the handle, the way they allow me to freely move on the paper and in my hand. I look for brushes that have some history, some soul.
The art of ensO painting is a combination of an organic expression unique to me and an ancient lineage imbued in the brush and ink and embodied in the work.